The first thing any eBay seller must do  is sign up for eBay,  if you haven't already. You'll simply choose a username and enter your billing and shipping addresses and a credit card for billing purposes. This is easy to do and quick. You will also need a PayPal account and to sign up for PayPal, the process is very similar to signing up for eBay. PayPal can be tied to a credit card, a bank account, or both.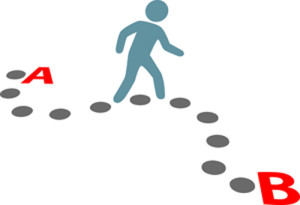 Choose your username wisely. Hotnsexy69 probably isn't the best choice. You may want to sell items someday where the buyers might object to that name. Something like MaryB894 is fine. Make it neutral, or descriptive of your vertical, such as RodzNReels for a fishing equipment specialist.
Once you have joined both eBay and PayPal, you are on your way to listing and selling your items. Again, eBay makes listing an item very easy and user friendly, however glossing over some of the steps can cost you money. It's a step by step process and you will want to pay close attention to the following tips and suggestions.
Choosing the Best Category
While the majority of eBay buyers use the eBay search engine to find goods, there are many buyers who will browse certain categories, looking for items of interest. This is especially common in the collectables, antiques, arts, crafts, and decor categories. Knowing this, pay attention to the category you choose.
If you see two similar categories and one is less competitive than the other, choose that one,  and watch your view numbers. You can always change categories during your listing if  you haven't received any bids, and your auction doesn't end within 12 hours.
Choose A Benefit Based, Keyword-Rich Title
Titles and descriptions to the great majority of eBay sellers are simply blanks to be filled in. That is a huge error, and you are now probably one of the 10% who will quickly learn to focus on these two sections of your listing. You will stand out and definitely get more bids.
The eBay search engine is much more sophisticated than one might imagine. When you are writing a title, imagine you're writing a blog post like this one, and want a headline that will attract interest. An example is the title of this post:  "Hot Tips For Opening an eBay Account."  Before I chose it, I did a Google search on some ideas I had to see what words people were typing in Google who were interested in opening an eBay account. We call it a title, but it's really a headline.
Headlines on any online site have one purpose only, and that is to entice people to click on it
When choosing your headline (title) for your eBay auction, take a few moments and go to Google Keyword Tool.  Here you have some of the finest Internet research available,  for free. Simply type in a short phrase that describes your item, usually naming it, and do a search to see how many people are using a similar phrase to yours when searching on Google. What you might find is a better phrase that more people are using, and that is what you want to use to craft your headline (title).
Next, perform the same procedure, searching eBay. Like Google, eBay has a suggestive search function, where eBay suggests popular searches based on what you have keyed in so far. These suggestions are at least as important as Google keywords searches returned when you typed your keyword suggestions. If the eBay suggestive search return matches Google, you have a winner for sure!  If not, toggle between Google and eBay to see how close you can get for actual searched keywords in common to both sites.
Always remember one of my favorite acronyms:
WIIFM–What's In It For Me?
Most eBay sellers think the title, or headline, is for promoting their product, and they are very wrong.
The purpose of the headline is first for the buyer to find your item through her keyword searches, and then to provide a mental match strong enough for her to click it.
Example:  While "Michael Kors handbag" is ok, you'll get more hits with "Michael Kors Hamilton Handbag in Cognac NEW NWT."  If a buyer likes this color, even the model,  and wants a new handbag, you will score a click much more frequently on the second title than the first.
The "Description" is Your Best Copywriting Opportunity
Your description is your pitch to the buyer. The key is to have your buyer envisioning ownership and utilization. Using keywords you picked up on Google, write the description carefully. Then re-read and edit. If you spend less than 15 minutes on a description, you're probably not having the conversation you should be with the buyer.
Here is a typical eBay description for the Michael Kors handbag:
MICHAEL KORS!!!!   NEW!!!!  BEAUTIFUL COGNAC COLOR!! GREAT handbag with plenty of pockets for your stuff!  I got it as a gift and have one just like it and LOVE it!!!  This will go FAST!!!
Here is another way of writing a description for the same item:
Imagine walking into a cocktail party with this beautiful Michael Kors handbag, and pretending you don't notice the approving looks. The subtle cognac color goes with everything from your best boardroom dress to your cruise wear to your Missme jeans. Store your cell phone with confidence in the concealed compartment along with your car keys. The fragrance of new, supple leather will greet you when you open the box. Save 40% off the retail price.
Which description do you think will get the most bids? The highest?
If the items are from a smoke free home, that can be worked in where appropriate. If you have special sale or shipping conditions, mention these at the bottom of the description.
Your Photographs Are Your Showroom Floor
You will need to either purchase or build a lightbox for your items. A lightbox is simply a box with white material on the top and sides and some white or black posterboard inside, where your item is photographed, using a filtered light source outside the lightbox. For $25 you can buy a good halogen worklight from Home Depot,  and the materals needed to construct a lightbox from a spare cardboard box. Go to YouTube and search for "home made light box" and you will find excellent instructive videos. You can purchase one, but they can be expensive. Making one takes less than one hour.
For larger items, all you need for a background is a white or black sheet. What you don't want is your cat, kids, TV, Lego sets, or a floral carpet in the picture. You want eyes focused entirely on your item. You don't know your buyer's tastes, and she may not have the same as yours. Showcasing your article without external distractions lets her imagine your article as hers. Let her add her own visions and mental surroundings.
Provide the maximum number of photos eBay allows for free. Take pictures of any flaws, markings, or discolorations. Better to show them now than end up with negative feedback.
You will need a good camera, but not a great camera. The new iPhone5 cameras are incredible, as are some of the Droid cams. You should also have some photo editing software, available free online, to crop and tweak color balance of your pictures.
Shipping Decisions
Determine the cost to ship your item before you list it. This is easy,because eBay will do it for you if you have the exact (or close) weight of the item. Be sure to include the weight of the box and any packing materials when weighing your merchandise. Choose what type of shipping (Priority Mail, Parcel Select, UPS, etc.) then enter which method or methods you will use. You will want to invest in a quality postal scale.
Here is a digital scale that goes to 75 lbs. for less than $25 (Amazon affiliate link)
In most cases, the USPS has the best rates through eBay. Yes, eBay gets discounted post office rates! However, don't forget Fed Ex Home Delivery. Sometimes they are very reasonable. UPS tends to be high, but you may need them for international shipping.
Finally, you will have to decide if you want to offer international shipping. Many if not most eBay sellers will not, because of a history of problems and fraud in some other countries. You can, however, specify certain countries such as Canada, the UK, Germany, France, etc.
How Long Should Your Auction Last?
eBay offers auction lengths of 3,5,7 or 10 days. The 10 day auction carries a small premium; most buyers use a 7 day auction. Sunday evening around 6PM Pacific time is the best time to end your auction, because Sunday evening is when eBay has the most viewers. The ending time is critical because that is often when the majority of bids come in, and when the price can jump before your eyes!
Once you've listed your first item, keep going, but don't overwhelm yourself. Stick to 5-10 auctions at first. Sit back and wait for your items to sell. Easy money as promised!